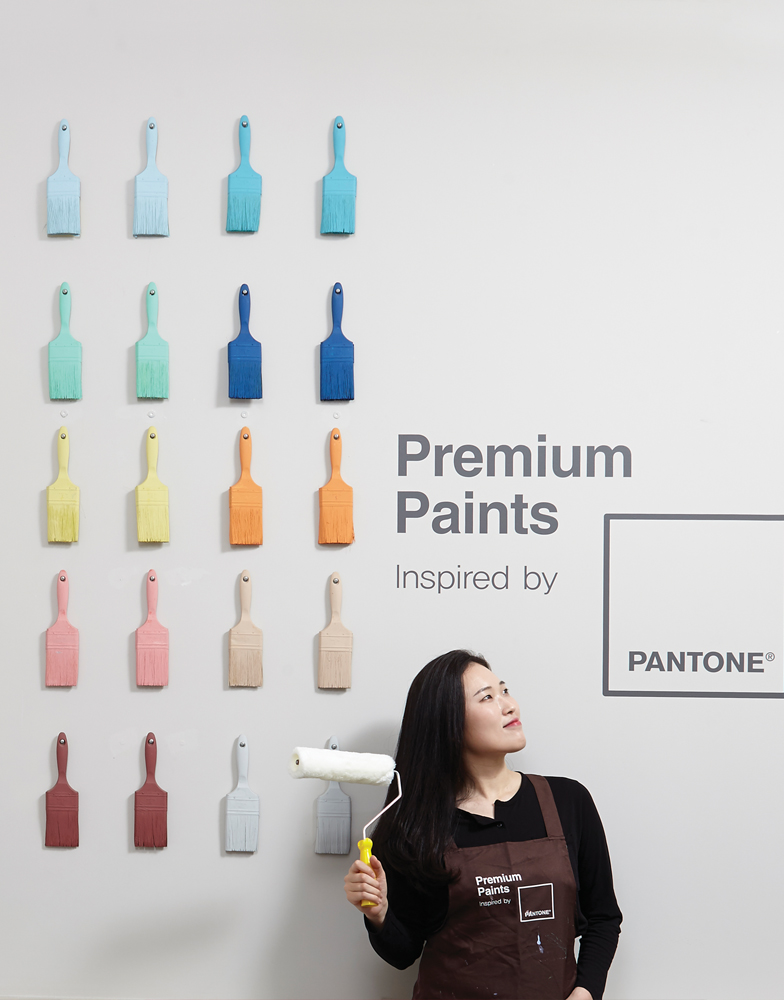 SOON&SOO

Pure environmental paint that goes beyond the limits of eco-friendly paint

SOON&SOO, a combination of 'soon(純)' meaning purity and cleanness and 'soo(秀)' for superior workability of the product and outstanding hues, pursues to improve the quality of living spaces. It is a main brand of our eco-friendly water-based paint for indoor use with no odor, heavy metals, or volatile organic compounds.

Pantone Paint

Premium paint for safe use

PANTONE Paint, which produces and implements every color by Pantone Inc., becoming the global color standard, in an eco-friendly manner. It is the only PANTONE paint authorized in Korea. NOROO Paint & Coatings presents values going beyond paints through Pantone colors that capture the hearts of people around the world.

YEGREENA

This is substitute paint for wallpaper in consideration of space, art, and wellness by acquiring the LOHAS certification for the first time in the industry. One color option is enough to achieve luxurious presentation or you can go for various color combinations added with unique texture expressions for more enriched display.

NOROOWAY

This fast-hardening flooring coating of high-strength MMA resin has non-slip, adhesion, weatherability, chemical resistance and flexibility properties, making it suitable for road pavement coatings. This is the most ideal special MMA flooring system for road use that effectively overcame the drawbacks of existing flooring coatings for roads.

HiQ

It is a paint type that provides color schemes by NOROO Paint & Coatings and over 90 basic colors to choose from for any type of car by Korean and foreign carmakers. NOROO Paint & Coatings has developed and has been operating a unique coloring system that does the coloring right on the site to achieve perfect colors.

Q-Fit

This is dedicated to external use because it is strong against water and ultraviolet rays for lasting quality. Only acryl modified silicone resin with excellent durability and inorganic pigment with remarkable weather resistance are selected to keep the clean exterior long lasting.

Natural

It is an environmentally-friendly, low-VOC, highly-functional water-based paint to reduce dew condensation and prevent mold, providing a pleasant environment.

Color stain

It is an oil stain that keeps wood textures intact and has excellent waterproofing and preservative effects for superior protection of wooden materials.

Pororo Paint

This is the industry's first paint product with a famous animation character as an eco-friendly non-toxic paint dedicated to daycare centers. It has almost no odor and excellent antimicrobial properties so that it can be used safely at a daycare center, postpartum care homes and other spaces for children.

Energy Saver

It is a highly functional product that can solve the energy problems of buildings. Its energy-saving functions promoting the penetration of visible light while blocking infrared light are results of our proprietary, patented technology which was the first in the market..