vision
leading the
new culture
bright color,
smart world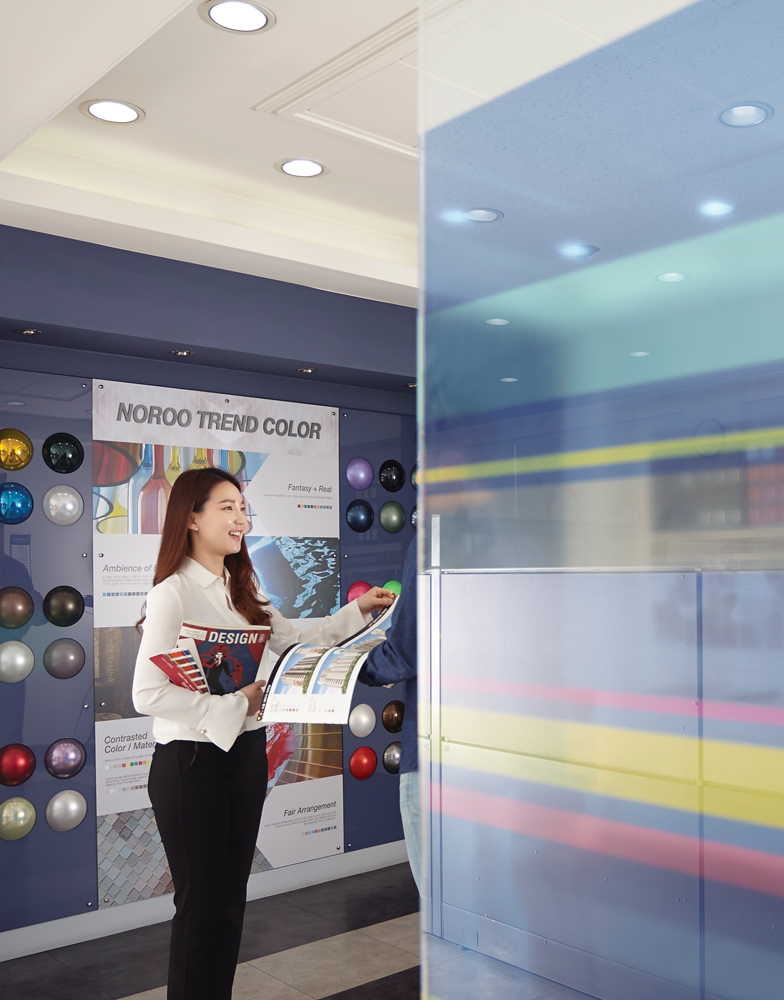 Fly into the wider world with passion and a spirit of challenge

NOROO Paint & Coatings has been growing by leaps and bounds as a specialist in color services, and is now opening up a brighter future by cultivating future talents for a new era and adopting creative management.

Paint color technology that inspires the world

Based on technology accumulated for nearly 73 years, NOROO Paint & Coatings has been engaged in a range of research and development activities to change the world into a place full of excitement and convenience.

Focus on environmental management for a bright future

Committed to creating a beautiful environment, NOROO Paint & Coatings pursues development of wellness and sustainability by practicing green management with respect for people and nature.

Beautiful spirit of sharing for a healthy world

Every employee at NOROO Paint & Coatings is taking the initiative in making the world a place of wellness, beauty and warmth through dedicated volunteer activities.

New value creation for a better tomorrow

NOROO Paint & Coatings provides full support to its employees to develop and realize their sense of creativity. We provide new values with novel imagination and remarkable originality.